We moved into a home that have small palms (or possible look alikes) in front. While landscaping today, I noticed it had the features of a queen palm as far as the leaves and yellow pods, but these are much smaller, and have a different trunk.
I took some pictures to help identify them, granted these were just recently trimmed as instructed by the landscapers visit.
The trees reach our window, have thick spikes in by the bottoms of the branches, and produce a yellow pod. (see pictures)
Can anyone tell me what this is? I was stabbed a few times by the thorns but no reaction..Assuming its non toxic, but my landscaper said they are toxic. I had no reaction. Very curious now. Please see pics.
Thanks
(oh we are in North Port Florida - SW FLA)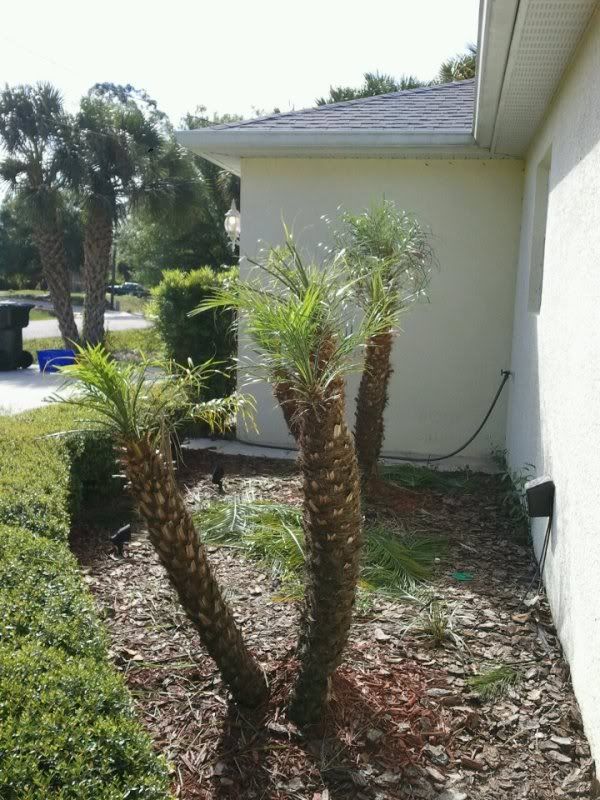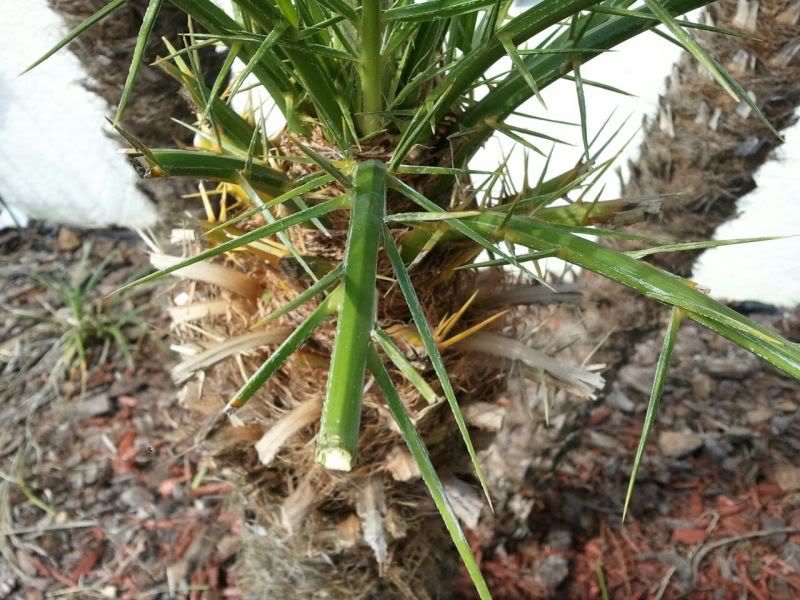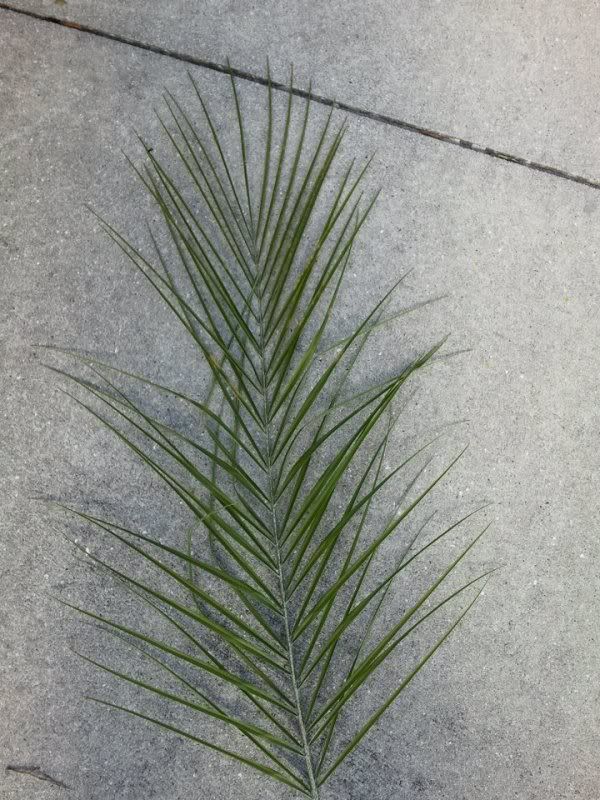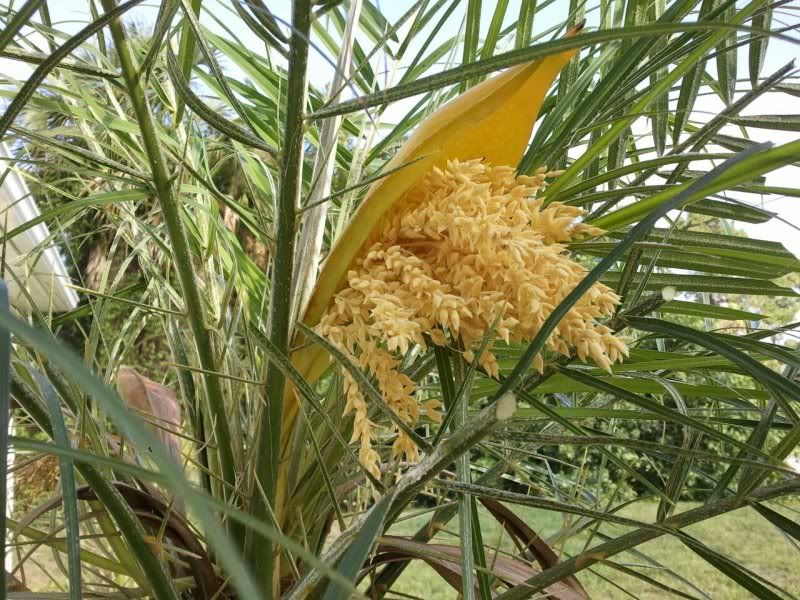 A couple additional pics of truck detail here: photobucket.com/palmIDplease