WINTER AT FILOLI
Historic Estate Opens its Doors During the Winter for the Second Consecutive Year, and is now a Judging Location for the American Orchid Society
JANUARY 30, 2019
WOODSIDE, CALIF.
The Filoli 2019 Winter Season comes with offerings for the whole family. Music, art, floral displays and our traditional teas and tours make this the perfect time to enjoy with family and friends. Orchids are the protagonists of this season, and are featured throughout the House and Garden in many different ways.
"Orchids are one of Filoli's most important plant collections, and they are also known as 'the queen of the tropics,' with predominant presence in conservatories all over the world. When the Garden is just beginning to awaken from its winter slumber, we could not think of a better way to celebrate flowers than to offer a feast of orchids throughout the Estate," says
Kara Newport, Chief Executive Officer at Filoli
. Several events are part of this Winter Season at Filoli:
Filoli Orchid Show
The Winter Season kicked off with a display of orchids inside the house, courtesy of several Northern California orchid societies, from early January to mid-February. The foyer, the kitchen and many different rooms feature rare orchid flowers, as well as the blooming orchid plants from Filoli's historic greenhouse collection. To make this display possible, Filoli partnered with the
San Francisco Orchid Society
(SFOS), the
Peninsula Orchid Society
, the
Santa Clara Valley Orchid Society
, and the
Golden Gate Cymbidium Growers
.
Filoli: Now an American Orchid Society judging location
Also starting in early January and for the second Saturday of each month, Filoli serves now as a judging center for the American Orchid Society (AOS). The partnership between the Pacific Central Judging Center of the American Orchid Society (PCJC AOS) and Filoli brings AOS members and the Filoli community together, providing them with the opportunity to have their plants judged, observe the judging process, and discover more about orchids in general.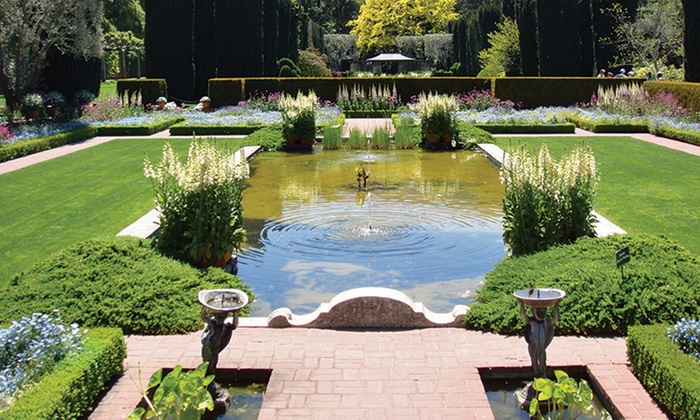 Discover the Beauty of Taiwan: Jan 22-Feb 3
During the Winter Season, Filoli brings Taiwan, with its unique blend of traditional and modern culture, closer to its visitors. From January 22 through February 3, Filoli visitors have the opportunity to discover the beauty of Taiwan through a display of award-winning orchids, including one orchid that is native to Taiwan and has won numerous international awards since 1950. This exhibition is part of the Filoli Orchid Show, and proudly sponsored by
The Taiwan Tourism Bureau
,
China Airlines
,
McLellan Botanicals/Taiwan Sugar Corp. America
and
Sound of Hope Radio
.
China Airlines Lucky Draw: Jan 22-Feb 22
"Discover the Beauty of Taiwan" will also bring the opportunity for a lucky winner to discover why Taiwan is recognized as an "orchid hotspot." Visit Filoli's website (
https://filoli.org/luckydraw/
) for a chance to enter the drawing of a round-trip ticket from San Francisco to Taipei, generously donated by China Airlines. The winner will be announced on February 22 via Filoli's Facebook, Twitter and Instagram channels. Terms and conditions of the drawing can be found on Filoli's website (
https://filoli.org/luckydraw/
).
Chinese New Year Celebration: Feb 2
To complement the displays of "Discover the Beauty of Taiwan," Filoli will celebrate the
Chinese New Year
on February 2 from 1:30-3:30 p.m., at the Lecture Hall. The event features a demonstration of Chinese calligraphy and a Chinese Tea Ceremony, provided by the Taiwan Tourism Bureau and the Bay Area Yu Feng Tea Club.
Valentine's Tea and Heart Scavenger Hunt: Feb 14 & 16
Filoli has a very special Valentine's Tea celebration, including champagne available for purchase and a heart scavenger hunt. Guests are invited to look for the seven hearts hidden by Filoli cupids, and those who find all seven receive a special treat. To reserve seats for Valentine's teas, visit the Events section on Filoli's website (
https://filoli.org/events/winter/valentines-tea/
).
Ballroom Cultural Series
The Winter Season also includes two events in the second edition of Filoli's Ballroom Cultural Series: an opera afternoon with First Street Opera and a silent movie with live
pianist Frederick Hodges
. These events take place in the Ballroom from 3:00-5:00 p.m. on February 10 and February 17, respectively. For details and tickets, please visit Filoli's website (
https://filoli.org/ballroom-cultural-series/
).
For more information on this and more events that are part of Winter at Filoli, please visit:
http://www.filoli.org/events/winter
. You can also contact Marijose Alvarado, Marketing Manager at Filoli: (650) 364.83.00 Ext. 235 or via e-mail: marketing(at)filoli(dot)org.
About Filoli
Located in
Woodside, CA
, Filoli boasts 654 acres of historic beauty nestled along the slopes of California's coastal range. The historic property features a 54,000+ square foot Georgian revival style mansion, 16 acres of exquisite English Renaissance gardens, a 6.8-acre Gentleman's Orchard, and a nature preserve with over 7 miles of hiking trails. Established as a private residence in 1917, Filoli was open to the public in 1976 as a 501(c)(3) nonprofit organization and site of the
National Trust for Historic Preservation
. Filoli is dedicated to the preservation and stewardship of the cultural traditions and is considered one of the finest remaining country estates of the 20th century. For more information about Filoli, visit
https://filoli.org/
.
Address:
Filoli Historic House and Garden
86 Cañada Road
Woodside, CA 94062
Contact Author
MARIJOSE ALVARADO
Filoli
(650) 364-8300